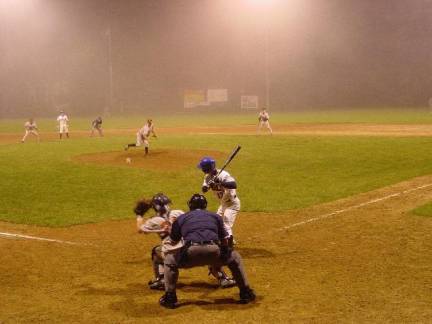 Cardines Field
Newport, Rhode Island
---
"Ball One in the Fog"
This photo was taken on a foggy evening during a
Newport Gulls [NECBL] game in the summer of 2003.
This park, Cardines Field, is the Gulls home field
in Newport, Rhode Island.
It is a recently restored, historic place
that some baseball experts believe
is the world's oldest ballpark.
Photo and Card Design by
Stacy House Designs - 2004
www.stacyhouse.com

This card commemorates
'Cardines Field'
in Newport, Rhode Island
The price of each PhotoNote including
a matching envelope is $4.00.
Packages of 10 are available for $43.40
[including shipping and handling]
To send an email: