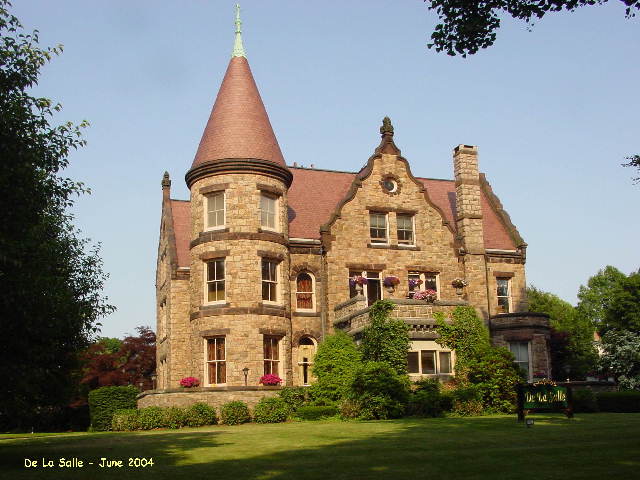 De La Salle
Newport, Rhode Island
---
De La Salle
This home was designed by Dudley Newton and
completed in 1884. It was originally
the estate of William G. Weld.
Between 1924 and 1972, it served as part of
De La Salle Academy, a private boy's high school.
When the academy closed in 1972, the building
was converted to condominiums.
Photo and Card by
Stacy House Designs - 2005
www.stacyhouse.com

This card commemorates the
De La Salle
in Newport, Rhode Island
The price of each PhotoNote including
a matching envelope is $4.00.
Packages of 10 are available for $43.40
[including shipping and handling]
To order cards send an email to: