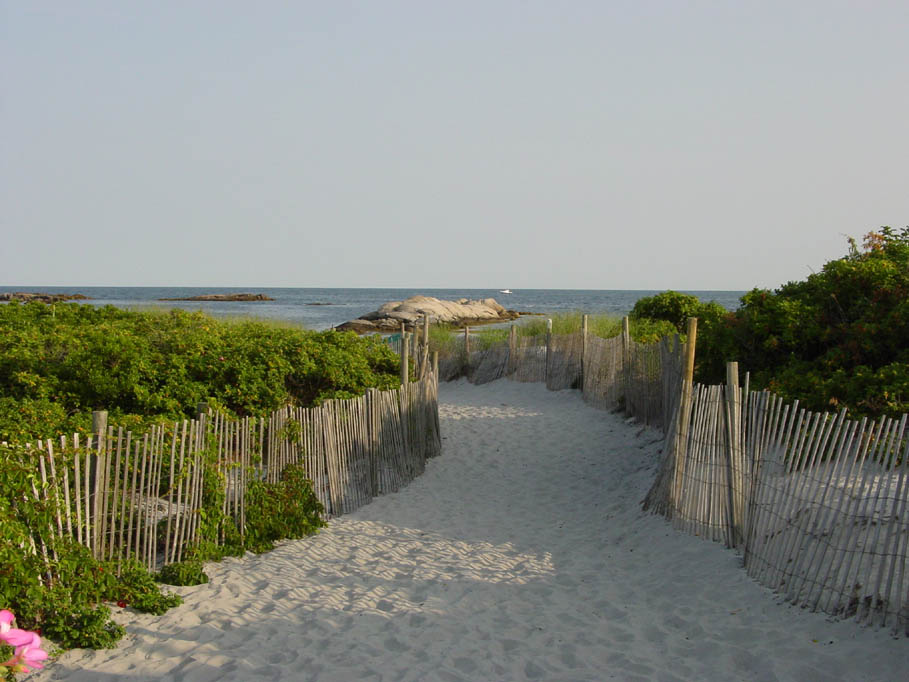 Gooseberry Beach
Newport, Rhode Island
---
Gooseberry Beach

Originally part of the Hazard estate, Gooseberry Beach
was purchased in the early 1950's by a group of
local residents and made into a private beach club
that is open to the public. It is located along the
legendary Ocean Drive, in Newport, Rhode Island.
Photo and Card by
Peter Martin
@2006 - Stacy House Designs
www.stacyhouse.com

This card commemorates

Gooseberry Beach
in Newport, Rhode Island
The price of each PhotoNote including
a matching envelope is $4.00.
Packages of 10 are available for $43.40
[including shipping and handling]
To order cards send an email to: