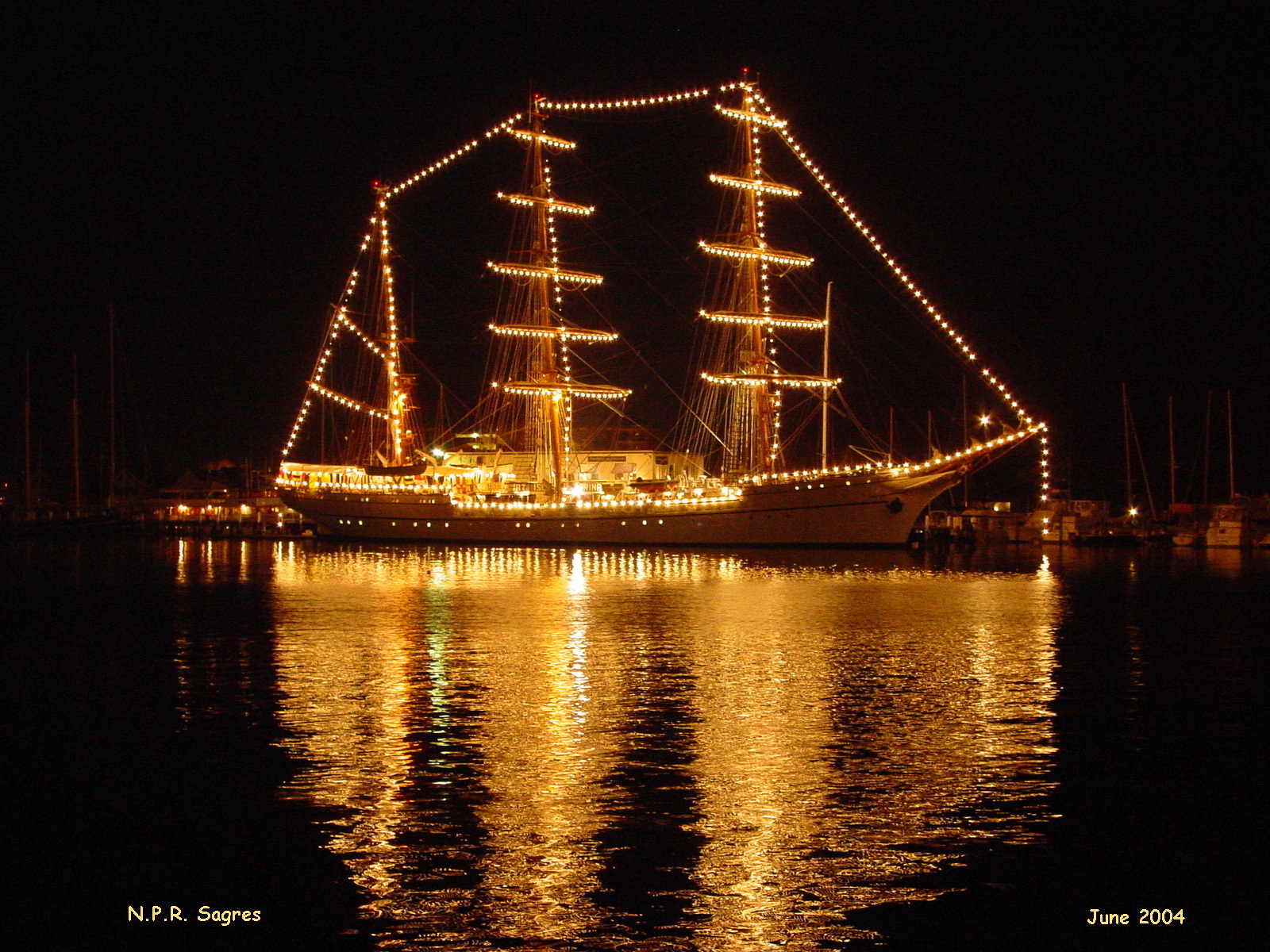 N.R.P. Sagres
Newport, Rhode Island
---
N.R.P. Sagres
This nighttime photo was taken in June 2004
during the visit of the Tall Ships to Newport, Rhode Island.
It shows the N.R.P.Sagres docked at Goat Island.
The Sagres, a sister ship to the US Coast Guard's Eagle,
is a training ship for the Portuguese Navy.

Photo and Card by
Stacy House Designs - 2005
www.stacyhouse.com

This card commemorates the
N.R.P. Sagres
during a visit to Newport, Rhode Island
The price of each PhotoNote including
a matching envelope is $4.00.
Packages of 10 are available for $43.40
[including shipping and handling]
To order cards send an email to: