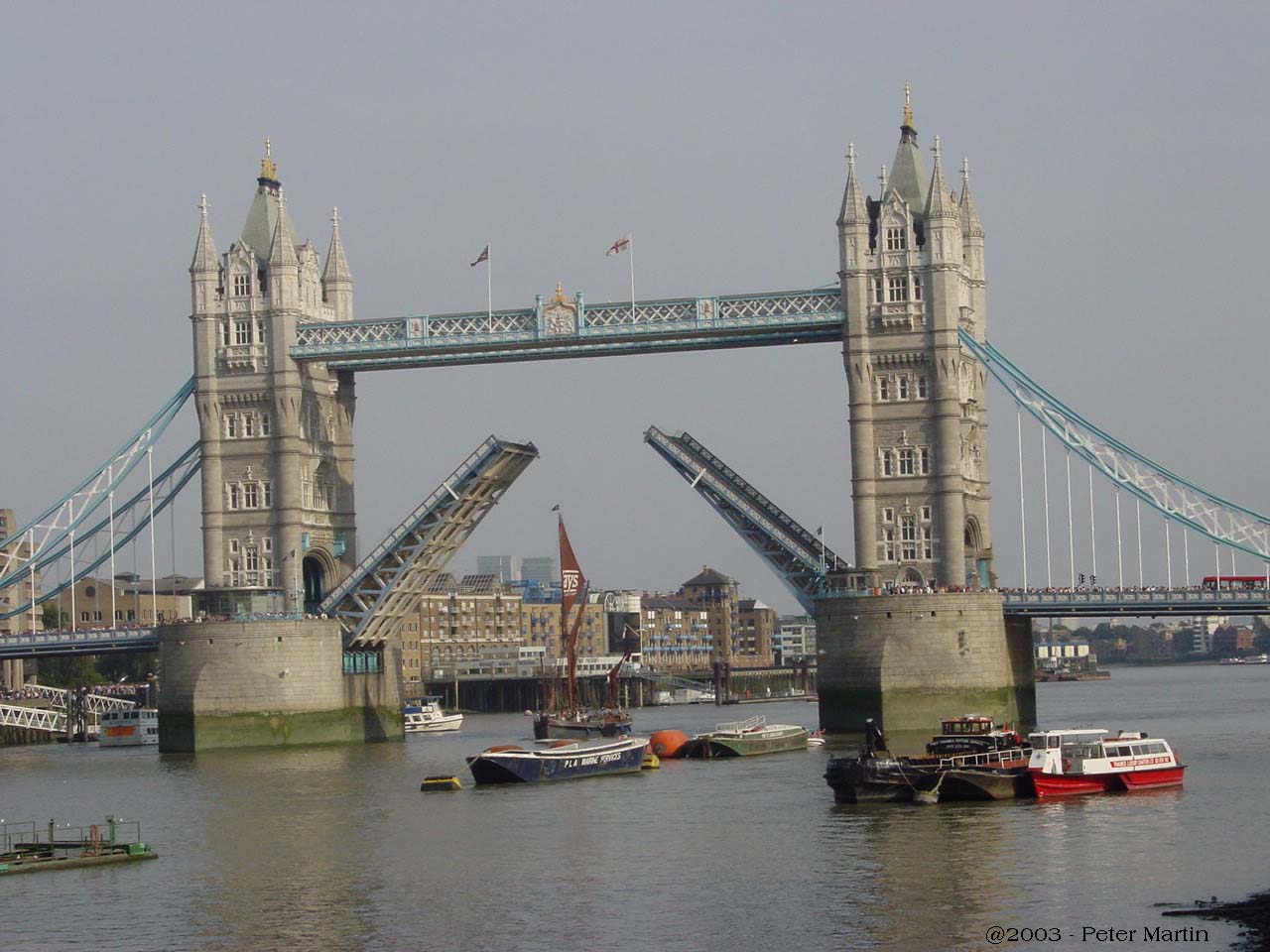 Tower Bridge
London
---
Tower Bridge

Tower Bridge, one of the finest, most recognizable bridges in the
world, has stood over the River Thames in London since 1894.
This photo shows some of the active boating traffic during a low
tide in 2003. The river Thames is tidal, the river changes in height
by around 6 metres [20 feet] between the low and high tide.
In 1977, Tower Bridge was painted red, white and blue
to celebrate the Queen's Silver Jubilee.
(Before that, it was painted chocolate brown).

Photo and Card Design by
Peter Martin
@2003-2006_ Stacy House Designs
www.stacyhouse.com

This card commemorates
Tower Bridge
in London, UK
The price of each PhotoNote including
a matching envelope is $4.00.
Packages of 10 are available for $43.40
[including shipping and handling]
[*including shipping and handling]
To order cards send an email to: